LocAle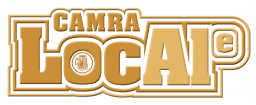 Vale of Clwyd CAMRA have joined other CAMRA branches nationally in launching LocAle, an initiative that promotes pubs stocking locally-brewed real ale.

The scheme builds on a growing consumer demand for quality local produce and an increased awareness of 'green' issues. Pub licensees are encouraged to stock a local beer (brewed within a 30 mile radius) with the aim of gaining new customers, increasing sales, and reducing the miles the beer travels from Brewery to Bar.

Pubs participating in the CAMRA LocAle initiative receive promotional support including posters, window stickers and Point of Sale material (see below for a list of pubs in the Vale of Clwyd area who have joined the scheme).